No hay nada (There isn't nothing)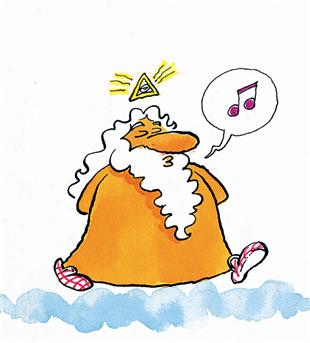 Once again a dying man theme. A song for hopelessn
JJC: Acoustic guitar, Bass, Electric guitar, drums programming and voices
Although it may seem it, this is not an atheist song. It's a song about a man that lost his big love and he is losing his life right now, and he has lost completely the hopeness. ?Am I agree with him? Maybe. I composed this song between September and October of 2012. Recorded at home in October 2012.
---
Cancer is a drama for everybody, specially children.
Spanish lyrics and translation
JJC: Acoustic guitar and vocals.
This terrible song was recorded and written in May 2005. Why I did it so sad? I really don't know. Here I play as a classical singer-songwriter. I just added some backing vocals for cover my Darth Vader voice. Of course I don't want to offend or upset anybody with this song. I don't think I will sing it never on stage.
---
Tres vidas partieron (Three lives left)


Spanish lyrics and translation
This song talks about a dramatic situation. How a happy day may turn on a very sad day.
JJC: Acoustic guitars, keyboards, electric bass, vocals and drums programming.
This is a very old song, but this version was recorded recently, in 2004. It was a product of my imagination, but, unfortunatelly, people very near me lived a quite similar situation, thanks God without an end so dramatical.
---
Nadie sueña en color (Nobody dreams in colour)

A young couple with problems. It's a mistake, sometimes, to get married for being pregnant. I want to ask here for more sexual education to young people.
JJC: Vocals, electric and acoustic guitars, harmonica, keyboards, electric bass and drums programming.

Spanish lyrics and translation
Recorded and written in the first 90's. I was very influenced by Mark Knopfler.
---
Buscando algo olvidado (Looking for something forgotten)

Spanish lyrics and translation

This song is about a broken relationship.
JJC: Harmonica, "slide guitar", acoustic guitar, vocals and backing vocals, keyboards and programming. A song influenced by Los Secretos, no doubt. It was recorded around 1990. But right now, I trust it will become a success of my band, Q3, because we performe it live.
---
[ Principal ] [ JJC music ] [ Q3 Music ] [ Songs of love ] [ Sad songs ] [ Other songs ] [ Songs with friends ] [ Instrumentals ] [ Cat Stevens covers ] [ Other covers ] [ Home English ] [ Music ]