Home English
Home Spanish
Links
Humour
Music
Pictures
A new song: NO HAY NADA
A tune: LUZ DE MADRID
New pictures!Updated October 2012
¡All the videoclips of Q3!. Write inYouTube "Q3 Rock"and after that "watch all the videos by Capitulum" and you will get access to one of the best bands of the Rock and Roll History.
This is a web site created by a short and bald man, I was making a journey around here, and I am still staying here.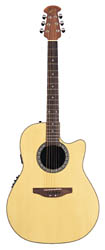 In the future, all of you can see in this site a lot of interesting things....for me. Because this is a site very personal, and, obviously, I will upload what I want. But, on the other hand, I hope you like it, and, at least, I want to get from you a little smile, because my motivation creating this site is to make the life a little bit more delightful and pleasant for you, happier for you, if you are so brave to enter here, and this will tell a lot of you. Bad or good? I really don't know.
If you are a bad manner man or woman, a hooligan, a fanatic, a fundamentalist, go out from here. All of us, my friends and myself, will seem to you like idiots. If you like madness and to be connected to foolish things, just a few, stay here and participate with us.
This site is dedicated to humour and music. Excuse me if I only speak Spanish. Some of the jokes are written and recorded speaking the language of Cervantes. I beg your pardon, but I live in Madrid, Spain, and this is my mother tongue. Sorry if you can't understand what I am saying. It's very difficult for me to translate jokes into English. It's a very hard work. Much of my humour is Spanish slang.
About humour, you can see or listen here things and jokes that are amazing for me. Sense of humour, please! But I must recognize that my sense of humour may be right for you or not. If it is not your way, don't worry. It doesn't offend me.
About music, well, you can get here my own music or the music made by Q3, my band. If you like it, very well, if not.... what can I say?
This is, therefore, a very exclusive site of the web. The best? Of course not, but it seems to be it. :-)
And, of course, excuse me for my bad English.
For beginning, if you know a little of Spanish, you'll enjoy these jewels.
If you want to contact with me, click on here
Copyright 2005. All rights, lefts and anything, reserved.

One of the better albums recorded in the History. If you want to learn more about Cat StevensClick on here

Here you can hear my music. My own music, made by me, and the one made by my band, the better rock band of the world (gluppps), Q3

I like very much Mortadelo y Filemón.
Clicking here you can get their site